Westchase Trusts Veterans AC and Heat
Located in the suburbs of Tampa is one of the best places to live in Florida, Westchase. And if you live in this area, you know you are lucky. Westchase offers a suburban feel with city and beach accessibility that rivals the best. Westchase is a gem of a place to live and play.
That said, if there is no AC in the shop or restaurant you want to visit, you may be inclined to sit the day out elsewhere. That is why Veterans AC & Heat is here to get those AC units up and running. With honesty and integrity, we'll be there in a hurry.
AC repair is no joke in Florida. Our temperatures can soar and stay that way for most of the year.
Veterans AC & Heat has a 24/7 AC repair service in Westchase and the surrounding area. Furthermore, the Veterans team offers maintenance plans to suit your particular needs.
About Veterans AC and Heat
With over 50 years of experience in the field, Veterans AC and Heat is ready to help you keep that AC running all year long in Westchase. Your comfort is our top priority, and we aim to please the quality residents of Westchase. When you choose our team to service your HVAC system, you will be getting exceptional service and knowledge with courteous staff and the following company standards.
We provide upfront and honest pricing.
Veterans is fully licensed and insured.
Financing available, subject to approved credit.
We support our military.
Our over 50+ years of experience is your gain.
We offer 24/7 service for your convenience.
At Veterans AC and Heat, we are committed to honesty and quality. Contact our team today for an HVAC evaluation.
Veterans HVAC Services in Westchase
Veterans is a full-service HVAC company with a list of services we provide for the Westchase and surrounding area. Just look at all the HVAC services we provide for your community:
Air Conditioning Analysis
AC Service and Repair
New HVAC Installation
Heating Service and Repair
Duct Installation and Repair
Indoor Air Quality
And our top-rated Preventative Maintenance Plans.
Should you find yourself in need of any of the above services in Westchase, Veterans HVAC is the team for you.
AC Repair Service
We offer complete AC installation, service, and repair for your Westchase Home. If you have any problem with your AC not cooling, hot and cold spots in various rooms, or it won't come on at all, give us a call. We want to help you and your family get back to the comfort you deserve.
For AC Installation, service, or repair, contact us today at Veterans AC & Heat.
Heating Repair Service
We don't use our heaters very often in Westchase or much of anywhere in Florida. But when we need our heaters, we expect them to work. Should your heater be experiencing issues, give our team a call. A technician will be right out to diagnose the problem and get the heat back on.
For Heating repair or service in Westchase, contact the professionals at Veterans AC & Heat.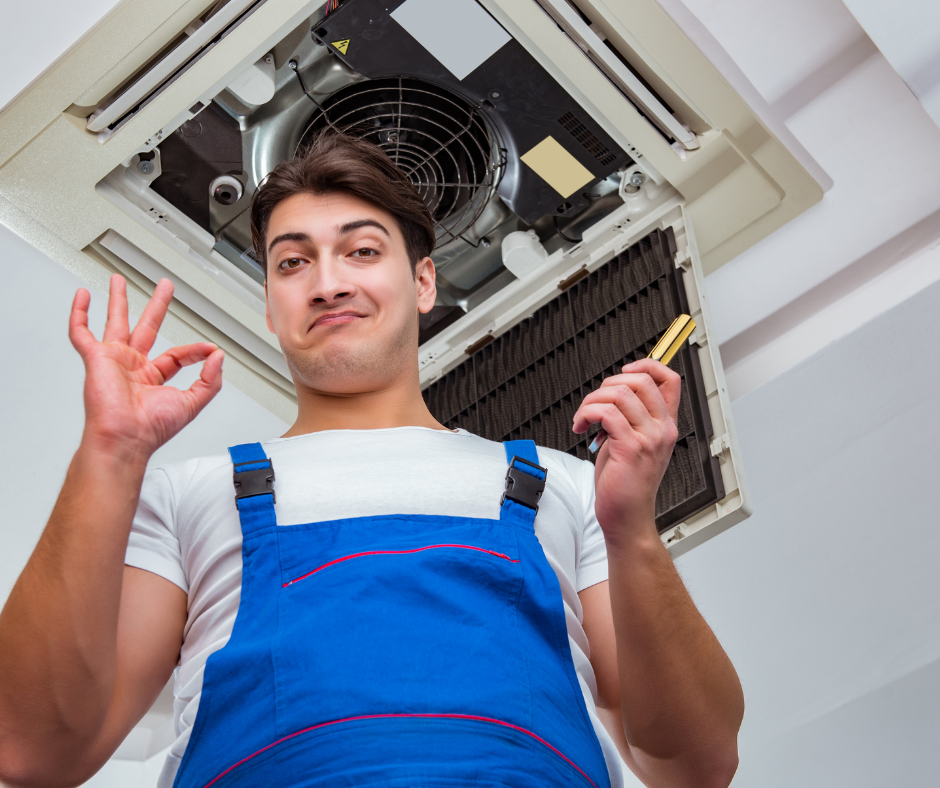 Preventative Maintenance Plans
One of the essential services we offer for Westchase and the area surrounding is our top-rated preventative maintenance. Spring and Fall are optimal times to get the system looked at. It is the time when your system has to make those temperature changes to accommodate the changing weather. At the appointment, our technicians inspect all parts of your system.
First, they will clean the parts and ducts out for maximum efficiency.
Then they will repair or replace any parts needing work.
Furthermore, maintenance plan service calls usually consist of two appointments per year. So, when your AC and Heat are inspected in the Spring and Fall, you will most likely not see any issues the other months.
So, schedule an appointment today for your Preventative Maintenance Plan start-up.
Veterans AC & Heat is Proudly Serving Westchase
Are you at home more than you used to be? So are most people. That is why your indoor air quality is vital to your health and happiness. Healthy homes begin with clean air. Controlling airflow, vents, and humidity in the house works to keep your indoor air quality right where you want it.
Serving the community in and around Westchase and the Greater Tampa Bay area with a friendly smile and quality work is simply the Veterans way. We aim to build your confidence in our team over the years. We are thankful for that trust and the ability to serve our community.
Should you have any questions about home air quality, AC, or heat, contact our team for quick and courteous answers. We want to be your team, Westchase.