Holiday, Florida Calls on Veterans AC & Heat
While air conditioning and heating systems are usually reliable, they do have many moving parts. Suppose one of them gets worn or damaged, the whole system malfunctions. Indeed, in the sub-tropical climate of Holiday, Florida, you need an efficient and effective HVAC system to enjoy a comfortable home or business.
At Veterans AC & Heat, we provide you with top-notch HVAC repair services in Holiday all year long.
For Emergency HVAC Repairs in Holiday
When your Holiday HVAC system is not working correctly, you sure don't want to wait long to have it fixed. At Veterans AC & Heat, we are proud to provide affordable heating and air conditioning repairs for home and business owners throughout the area.
We understand that a malfunction could happen on a weekend, evening, Holiday, or middle of the night. When you choose us to perform your HVAC repair in Holiday, you can have confidence knowing that your HVAC system is in the right hands.
Convenient HVAC Repairs in Holiday
Our certified technicians expertly troubleshoot the HVAC system and find the problem. We explain our findings to you and provide you with a written estimate for the repair. If you agree, we will begin your repair immediately.
If you need a day or two to think about it, we can schedule the repair at your convenience. We stand behind our fair pricing and accurate work.
Every HVAC repair in Holiday we perform includes our 100 percent satisfaction guarantee.
Air Conditioning Repairs
The long, hot, and humid summers in Holiday mean that you rely on your air conditioning system for much of the year. Not only does the air conditioning system cool your home's or business's temperature, but it also removes humidity from the air. If your air conditioner is not cooling correctly, you need our repair services. 
Our dedicated technicians repair all makes and models of air conditioning systems. Some of the repairs we offer include part replacements, refrigerant leaks, new motors, and thermostats. You can also count on us for duct sealing and repairs.
Some signs that you need an air conditioning repair include- warm air blowing from the vents, no cooling, rapid on and off cycling, poor indoor air quality, a burning smell during a cooling cycle, and loud or unusual sounds during a cooling process.
Heating System Repairs
A few weeks out of the year, you need the heating functions for your Holiday home or business. We fix furnaces, heat pumps, and other types of heating systems. Our technicians repair all makes and models of heat pumps and furnaces, no matter how old they are and whether or not we installed them.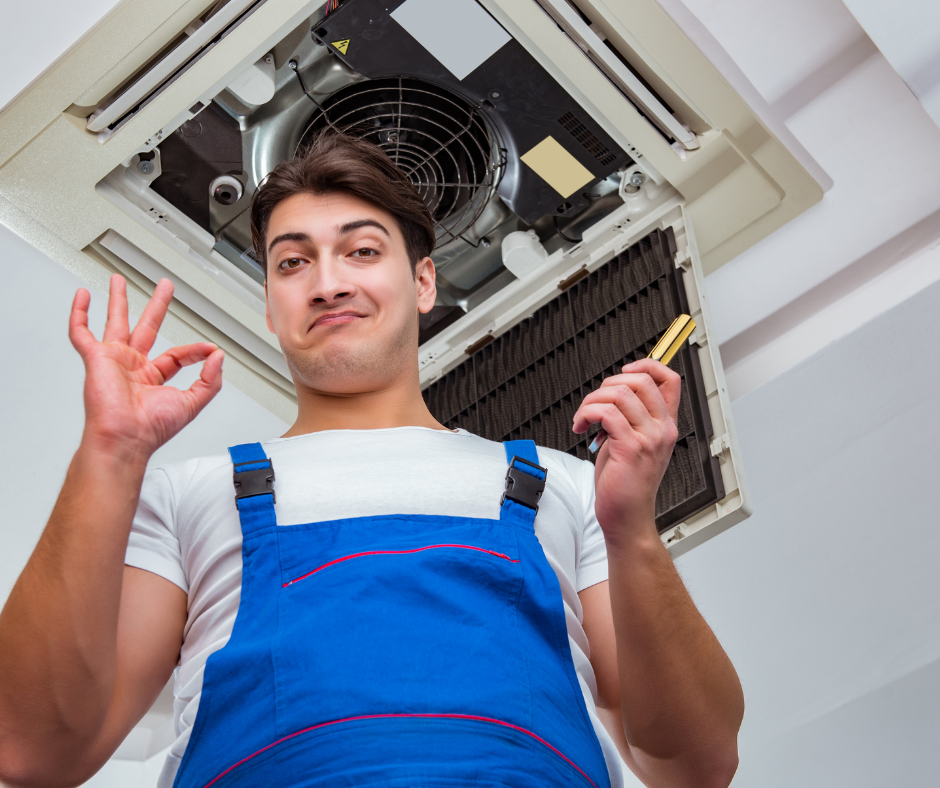 Quality Local HVAC System Repair in Holiday
We give you peace of mind knowing that your heating and cooling system is in capable hands. Our well-stocked warehouse means that we almost always have all the replacement parts needed for a heating or cooling repair.
Our technicians arrive on time and work efficiently to complete your repair.
We also have a strong relationship with our suppliers and can ship repair parts overnight. Once we complete the repair, we test the system to ensure that everything is working as it should.
We will also follow up with you and verify your satisfaction with our work. Our technicians service all home and business owners in Holiday and the surrounding areas.
We look forward to keeping you comfortable at all times.